Subscription boxes are all the rage these days, and for good reason. They offer a convenient way to receive products on a regular basis, often at a discount. If you're thinking of starting your own subscription box business, or if you're already running one and looking for ways to grow it, here are seven tips that will help you attract more subscribers and keep them coming back for more.
What Is a Subscription Box And How Does It Work?
A subscription box is a type of service where customers sign up to receive periodic deliveries of products. The frequency of deliveries can vary, but most subscription boxes are monthly. Customers typically pay a set fee upfront, and then they continue to be charged on a recurring basis until they cancel their subscription.
The contents of the box can also vary, but they are usually themed around a certain type of product or interest. For example, there are subscription boxes for everything from makeup and skincare to pet supplies and books.
Subscription boxes offer a convenient way for customers to receive products on a regular basis. They also often come with other perks, such as discounts and exclusive access to new products.
Why Are Subscription Boxes So Popular?
There are several reasons why subscription boxes have become so popular in recent years. First, they offer convenience. It's easy to sign up for a subscription and have the products delivered to your door without having to make a trip to the store. Second, they're often less expensive than buying the same products individually. This is because subscription boxes typically include discounts and coupons that can be used on future purchases.
Subscription boxes are a great way to discover new products. Many customers enjoy the element of surprise and the opportunity to try new things that they might not otherwise have known about or had access to.
How Can You Grow Your Subscription Box Business?
There are many different things you can do to attract new subscribers and keep existing ones coming back for more. Here are seven tips to get you started:
1) Offer a discount for first-time customers.
One of the best ways to attract new subscribers is to offer a discount for their first box. This can be a percentage off the regular price or a free item included in the box. For example, you might offer 10% off the first month for new subscribers.
2) Make it easy to sign up.
The sign-up process should be simple and straightforward. The fewer steps there are, the better. You should also make it clear what customers can expect to receive in their subscription box. This is an important part of the customer experience with a subscription box service.
3) Use upsells and cross-sells.
Upselling is when you offer customers the opportunity to upgrade to a higher-priced product or service. For example, you might offer an upsell for a premium subscription that includes additional items or a higher frequency of delivery. Cross-selling is when you suggest related products that the customer might be interested in. For example, if someone is signing up for a skincare subscription box, you might suggest they also add on a makeup subscription.
4) Offer incentives for referrals.
Incentives are a great way to encourage customers to spread the word about your business. You can offer discounts, free items, or other perks for customers who refer new subscribers to your service.
5) Keep your boxes fresh.
It's much harder to grow your subscription business if you are losing subscribers. Retention is important to growth and should always be a top priority.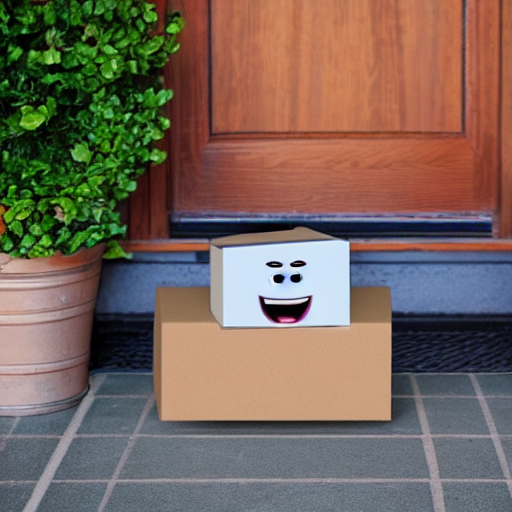 Make sure to keep your boxes interesting and exciting. You want your subscribers to be nearly as excited or even more excited for their 12th box as they were for their first box.
Utilize surveys or polls to get feedback from customers about what they do and don't like.
6) Go social.
Social media is a great way to reach new potential customers and keep existing ones engaged. Post interesting content, run giveaways, and offer exclusive deals for your social media followers. Encourage your subscribers to share their experiences with your box on Facebook, TikTok, Instagram, and Twitter.
Reach out to influencers in your niche and offer to send them a complimentary box. If they post about it, their followers will see your business and might be interested in subscribing. Influencer marketing, like it or not, has become one of the most effective ways to reach new audiences.
7) Offer gift subscriptions.
Gift subscriptions are a great way to attract new subscribers. Give people the opportunity to purchase subscriptions for friends and family as presents. This is especially effective during the holiday season. Your current subscribers can be your biggest advocates.
Get Growing
Growing your subscription box business can be a challenge, but it's definitely possible with the right strategies in place. Use these tips to attract new subscribers and keep them coming back for more.
Need Help With Order Fulfillment for Your Subscription Box?
Of course as you grow, order fulfillment can get more challenging. That's where we come in. ShipBuddies is a subscription box order fulfillment company that can help you with all your warehousing, packaging, and shipping needs. Contact us today to learn more about our services.