Legalization has brought a windfall to the CBD industry. Over the past 8 years, sales of cannabidiol, better known as CBD, have exploded. In 2014, the total sales in the United States of CBD was around $108 million. In 2021, that number jumped to $1.6 billion. Experts expect it to fall just shy of breaking the $2 billion mark in 2022.
It is one of the fastest growing industries in the U.S.
Most of that growth has been online, as with many industries during the pandemic. Online sales alone of CBD are forecast to surpass $6 billion by 2026.
In many ways, it is the modern version of the Gold Rush.
With great opportunity also comes great challenges.
To run a successful CBD ecommerce business, there are legal issues to navigate as well as marketing challenges.
What is CBD?
Cannabidiol, most often referred to as CBD, is one of the many compounds found in the cannabis plant. It is added into oils, tinctures, lotions, and edible foods.
Unlike THC, it does not produce a psychoactive effect, however, that does not mean that all CBD products are THC free. It depends on how the cannabidiol is extracted and from what type of plant. CBD can be extracted from both marijuana and hemp plants.
Marijuana Plant
Greater than 0.3% THC content
CBD extract is cannabis-derived
Has psychoactive potential
In most states, this sort of CBD is considered a schedule-1 drug
Hemp Plant
Less than 0.3% THC content
CBD extract is hemp-derived
Has no psychoactive potential
Not on the scheduled narcotics list
A question that frequently is asked about CBD products is, "Will they get you high?" With hemp-derived CBD extracts, the answer is No. If you are selling marijuana-derived CBD, you are opening yourself up to a lot of potential legal problems in most states.
Be sure to check with your supplier how the CBD you are selling was derived.
Tips for Selling CBD Online
Whether you are already selling CBD products online or thinking about diving into the business, these are a few things that you should keep in mind.
Know Your State Laws
This is the first and most important thing that you need to do before selling CBD online. The laws governing CBD are in a constant state of flux, so what may be illegal today, could be legal tomorrow.
Is CBD Legal Now?
The answer to this question varies from state to state and whether the CBD you are selling is marijuana derived or hemp derived. Only hemp derived CBD products can be sold online.
Some states do prohibit the sale and use of CBD. While others limit the types of CBD products sold in the state or require a specific license.
It is important to know where each state stands on CBD products.
If you are selling CBD online, you must have processes in place to make sure you are complying with each state's regulations. Most ecommerce platforms will let you create shipping restrictions for individual products in your store.
Understand the Restrictions
In 2018, the Farm Bill was passed, which legalized the commercial production of hemp in the United States. This allows for the growth and sale of hemp derived CBD products except where restricted by state laws.
However, there are some additional restrictions:
The hemp used to produce CBD cannot contain ore than 0.3% THC. Any plant over that limit is considered a marijuana plant. Marijuana sales have much stronger regulations.
The FDA prohibits making any drug or health related claim in regards to CBD products, as well as marketing it as a dietary supplement.
Select Your Market and Products
You need to decide which products you want to sell as well as what markets you want to target.
For example, are you going to focus on selling CBD products for pets or for people?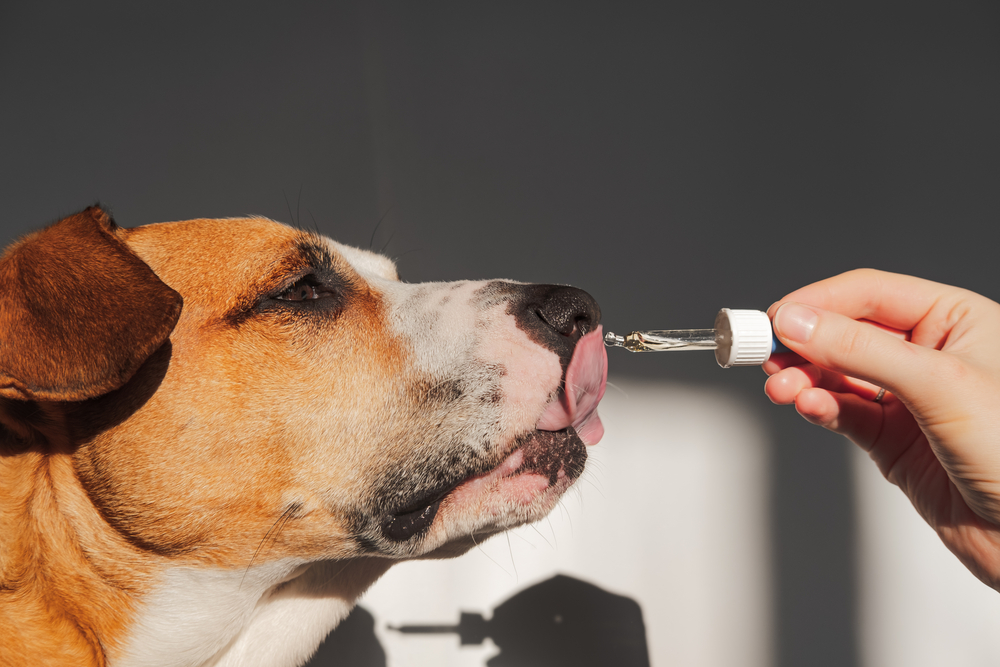 Once you have determined that, then you can start selecting the products that you want to sell.
CBD oil can be sold in a variety of products including capsules, oils, topical ointments, vapes, edibles, and tinctures. Even within these categories, there are a variety of options. Edibles can include cookies, brownies, gummies, and even honey.
Choose an Ecommerce Platform
Selecting which platform you are going to use to set up your online store is an important decision. It will determine what type of products you can sell, how you can take payments, and which shipping options are available to you.
Some platforms will not allow the sale of CBD products, so it is important to do your research before investing time and money into setting up your store.
Shopify is one platform that does allow the sale of CBD products. They have a comprehensive guide on CBD and Hemp that outlines the restrictions and gives helpful tips on setting up your store.
WooCommerce is a popular ecommerce platform that can be used to sell CBD products. Like Shopify, they also have a guide on setting up your store.
BigCommerce is another ecommerce platform that allows for the sale of CBD products.
Find a Payment Processor
Not all payment processors will allow the sale of CBD products. The two most popular payment processors, PayPal and Stripe, do not allow for the sale of CBD products.
This means that you will need to find an alternative payment processor if you want to sell CBD online.
There are a few options available:
Square is a popular payment processor that allows for the sale of CBD products. They easily integrate with popular ecommerce platforms like Shopify, WooCommerce, and BigCommerce.
Payline Data is another processor that allows for the sale of CBD products.
CBD Merchant Account is a payment processor that specializes in CBD sales.
You can also inquire with your bank, but be aware that although many banks offer merchant services options, they usually have no interest in working with the CBD industry. Most won't even offer minimal banking services such as checking and savings accounts, much less be willing to help you with payment processing.
Select an Ecommerce Shipping and Order Fulfillment Solution
This is one of your biggest decisions to make. Will you handle order fulfillment in-house or outsource it to an order fulfillment service? There are advantages to both options.
If you are going to keep order fulfillment in-house, there are a few things to keep in mind. You will need to talk to the shipping carriers you plan on using and fully understand any kind of restrictions or requirements they have for shipping CBD products. You will also need to make sure you have processes in place to stay on top of any potential changes to their policies.
For that reason, many sellers find it easier to outsource order fulfillment for CBD products and leave the compliance on shipping to someone else.
ShipBuddies offers fast, affordable, and industry compliant CBD order fulfillment with an emphasis on delivering best-in-class customer service. Our systems can integrate directly with your ecommerce platform, ensuring accurate order fulfillment, real-time inventory management, and reliable order tracking.
Be Aware of Restricted Ad Platforms
Although CBD sales are legal across most of the country, most online advertising platforms are not yet open to allowing ads for the products.
For example, there are numerous stories of Facebook advertisers having ads disapproved, taken down, and even having accounts banned for advertising CBD products even though CBD does not directly violate Facebook's published advertising policies.
Google Ads are a little more forgiving, but still have restrictions. They do not allow an advertiser to promote cannabis coffee shops, pipes, bongs, or weed, but they do not specifically name hemp derived products or CBD in their policies. Nevertheless, Google will reject any ad that contains the acronym CBD and most that mention cannabidiol. However, the term hemp is accepted.
In regards to SMS marketing, it is best to just avoid text message marketing. Most of the wireless carriers follow the federal guidelines in regards to cannabis, and ignore local state laws. Most of the carriers restrict the use of text communication from business to consumer, citing the Controlled Substance Act of 1970, which prohibits the use of written advertisements to receive, buy, or distribute any Schedule 1 substance.
Plan an Advertising Strategy
With the above restrictions in mind, how will you promote your store? While it is a quickly growing market, that also means it is highly competitive. You need to think about not only how your store and/or products will stand out from the crowd, but also how you will reach customers for them to take notice of you in the first place.
A content strategy with a focus on SEO is a good start. CBD products are still largely misunderstood. You can start by creating content that answers common questions people ask about CBD. Is it safe? Is it legal? Where can I buy it? Can I buy it online? What forms does CBD oil come in?
You could also consider creating groups, forums, or pages on social media platforms like Facebook and Reddit. TikTok is largely the Wild West right now as far as regulations go, so that can be another platform you can look at to promote your business.
As you start to build a customer base, consider adding a referral program. If people like your products, they are likely to tell people they know about it. They are even more likely to tell them if you offer customers a discount or some other incentive to refer new customers your way. It can be a great way to organically grow your business.
CBD products are here to stay and the industry is only going to keep growing. By understanding the restrictions and planning your marketing strategy accordingly, you can get ahead of the competition and start selling CBD products successfully.