Squarespace offers a solid ecommerce platform for anyone who wants to create a store online, but it is missing some of the features that you would commonly find in more complete platforms like Shopify or BigCommerce.
Fortunately, developers have recognized its shortcomings and created ecommerce plugins that can help enhance the functionality of your Squarespace ecommerce store and close the gap between it and the leading platforms.
There are plugins available that can help with a range of ecommerce needs, from product comparisons to wishlists to email capture forms. adding these plugins to your store can help make the buying experience better for your customers, which can lead to more sales.
Here are some of the best ecommerce plugins for Squarespace:
Accordion Menu for Product Items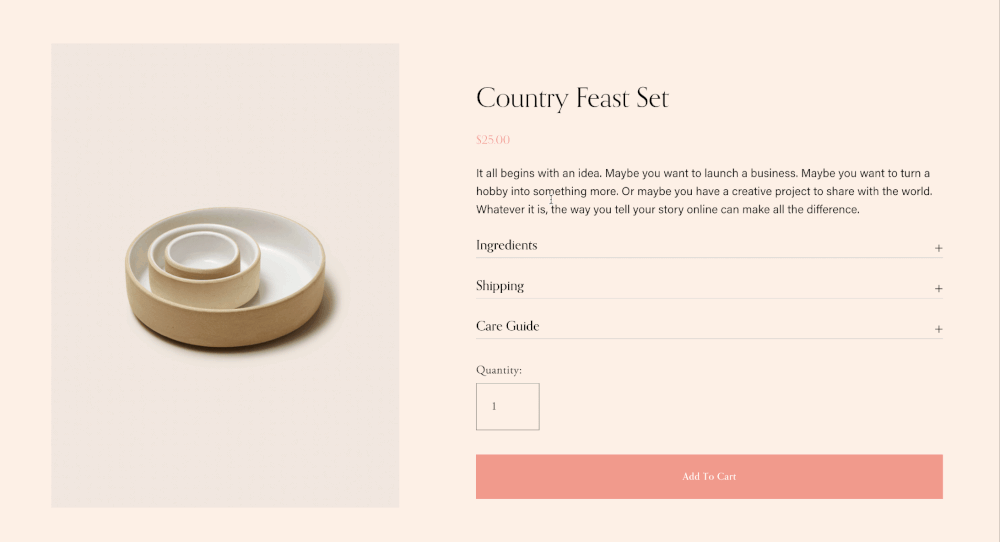 Presentation matters and if your product pages are packed with too much information, at first glance they can look overwhelming to shoppers. That's where accordions can help. Accordions will keep information out of view until shoppers click on them. It's a great way to organize information and make it much easier to take in.
At only $25, this is a great plugin to help improve the aesthetic appeal of your product pages.
Lightbox Anything Plugin
Sticking with the idea of making pages easier to digest, the Lightbox Anything Plugin can be used a lot like the above mentioned plugin to make your pages easier to consume without hitting your shoppers with too much information at once.
This time, instead of hiding information in an accordion, lightboxes will pop up with more information when a shopper clicks on an image. This is great for things like videos, extra product photos, longer descriptions, or something like a sizing chart.
The plugin costs $49 and is available through the Squarespace App Store.
Product Color/Image Swatch Variant Plugin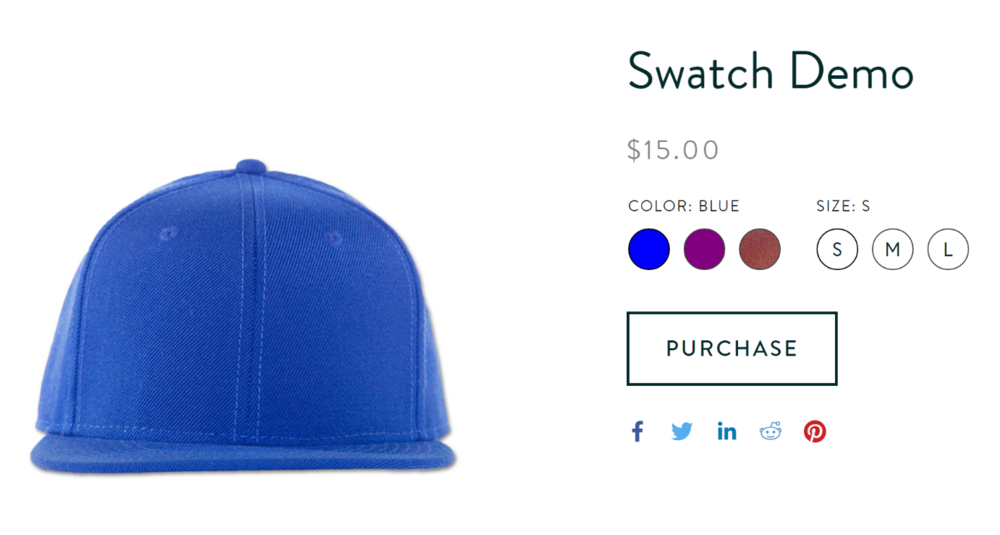 By default, Squarespace displays product variants in a dropdown menu. It works and there is nothing wrong with it, but this plugin adds some much needed pizazz transforming that boring dropdown menu into swatches instead. This way you can display the actual colors instead.
Squarespace Custom Cart Drawer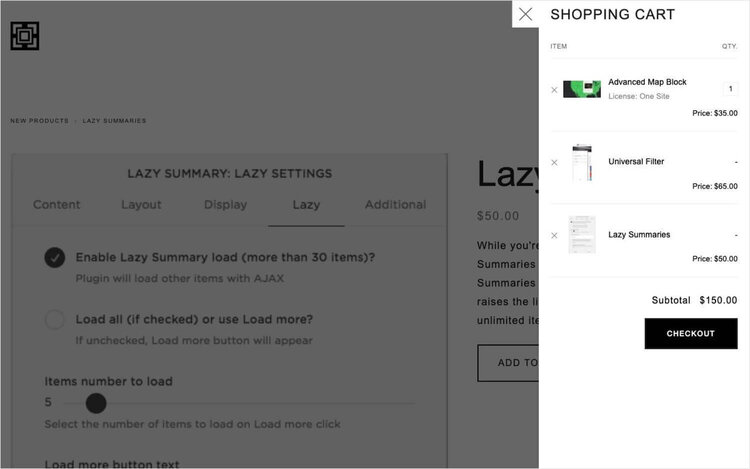 Right now, if a customer chooses to access their shopping cart, they are taken to a new page and forced to leave the page they are currently on. This creates a disjointed shopping experience. What this plugin does is create a drawer-style shopping cart that pops out of the side of the browser window, keeping them on the same page they were on.
This creates a much better user experience for your visitors. You do not want a shopper leaving a page until they have decided they are not buying that item. Forcing them to leave the page may make that decision for them.
Upsell Page
The word upsell sometimes has some negative connotations with it. When most people think of upsells they think of endless popups and page redirections getting in the way of letting them purchase what they really want. However, it is a proven method to increase average order sizes.
Instead of upsell, we prefer to think of this as a recommendations plugin. Based on what a customer adds to their cart, you can offer a recommendation of something else that they might be interested in.
If someone is purchasing a new coffee maker off your website, what about some coffee filters to go with it? Or how about matching those sneakers with some hot new laces?
Custom Order Confirmation Page
Rather than using Squarespace's boring, standard order confirmation page, this plugin allows you to make your order confirmation page into another sales page. Want to encourage customers to sign up for your email list or to share your site on social media? This is a great time to do it.
Want to offer a discount coupon for their next order or remind customers how to track order updates and shipping? The confirmation page is a great place for those things as well.
There is so much more you can do on the order confirmation page then just what the default page offers, and with this plugin you can now take advantage of it.
Universal Filter
This one can be a bit tricky to set up, but once it is set up, it can make for an outstanding shopping experience for your customers. This powerful little plugin will let you filter through multiple categories and tags easily.
How would you use this?
Let's say you sell laptops. You can let people choose from things like price ranges, manufacturer, amount of memory, amount of storage space, what chips are inside, screen size, and so much more.
If someone wanted to see Dell laptops offered on your site with Intel I9 chips, a minimum of 32 GB of ram, and 14″ screens, they could choose those filters and be presented with whatever options you have available.
Need Help With Order Fulfillment for Your Squarespace Store?
If you are looking for a hassle-free way to get your Squarespace orders fulfilled, we can help! We are a full-service ecommerce order fulfillment company that specializes in working with Squarespace stores. We can pick, pack, and ship your orders for you so you can focus on running your business.
If you are interested in learning more, please request a quote today to get started. We would be happy to answer any of your questions!